Contact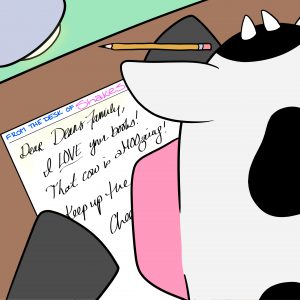 Questions? Comments? Want to keep up with our silliness? Then...
Okay...that last one sounds creepier than it was meant to...
(If the button doesn't work, use the form below.)
Follow DFP/Grand Punwick on Social Media
Follow J. Robert Deans on Social Media
SUBSCRIBE TO OUR EMAIL NEWSLETTER!
You will receive a confirmation email before being added.

Roughly 12-18 times a year, we send a newsletter with updates on new products, upcoming appearances, discussion topics, and anything requiring more than a quick social media post.
BECOME A PATREON SUPPORTER!

Become a member of our PATREON and get even more behind-the-scenes information than you do in our emails, plus all manner of goodies! (In addition to the usual DFP silliness, that is.)
Patreon Members receive regular updates about what we are up to, from book and toy production to convention notes.  Updates include exclusive art, book excerpts, and behind-the-scenes access!  Available membership levels include some or all of the following:
Exclusive Artwork emailed every two weeks!
In-depth Behind-the-Scenes info about our work and processes!
Early access to toy designs and ICRVN Blog posts!
Original artwork mailed to Patrons regularly!
Soup! (Not really…just making sure you're paying attention)
Commissions!
Books and Toys!
And more!
Have a question, comment, complaint, or pudding recipe? EMAIL US!