Major Changes Coming For DFP Book Catalog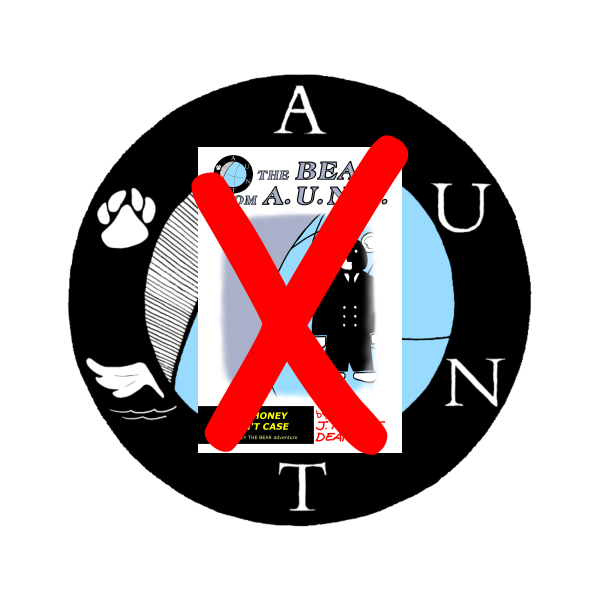 BEAR NECESSITIES
Unfortunately, due to recent increases in printing and shipping costs, our BEAR FROM AUNT hardcover chapter book series will be going out of print as of May 31, 2020.
However, starting September 1, we will begin re-releasing the BEAR FROM AUNT series in new, updated paperback and ebook versions!  September 1 will see the release of THE HONEY DON'T CASE: A BEAR FROM AUNT ADVENTURE in these new, updated mediums, and the subsequent volumes will be released every 3 weeks thereafter, ending on November 24 with THE CASE OF THE STANLEY INQUISITION.
In the future, new BEAR books will be widely released as paperbacks and ebooks only, but for readers who already have the current versions in hardback and want to continue that collection, we will have an option just for you.
DFP will offer via pre-order only a special hardcover collectors' edition of new BEAR books that will ship direct from the printer.  While these will be at a slightly higher cost – priced at market costs for printing and shipping at the time – we will send to you directly an insertable bookplate and mini-commission of any AUNT character.  These collector's editions will only be available through DFP prior to the release of the paperbacks, so if you have not signed up for our newsletters, please do so as we will not be announcing these books regularly on social media.
In addition to this change in our catalog, our web site is due to undergo a major change as well.
DFP will be shuttering our commerce shop on or about June 1 as it is now presented.
Currently, our site behaves as any online commerce site, but soon nearly all DFP and Crass Fed hardcover and paperback books will be available from a new partner who will be announced later. Not included in this shift will be CON GRUB, MIGHTY HIPPOFARTAMUS, and BEST FRIENDS, which we will sell directly at shows or by request. Once this transition takes place, we will no longer take your personal or credit card information thru the site, instead sending out Paypal invoices for commissions and product requests. This will lend added security to your data and enable us to worry less about budgeting funds to maintaining stock levels.
As this transition gets closer, we will share more details as available, both via our newsletter and this blog. Should you have any questions, please contact us via email or any of our social media channels, all of which are accessible via the CONTACT page.
Thank you, and stay safe!
DFP