DFP Joins Baltimore Comic Con Live!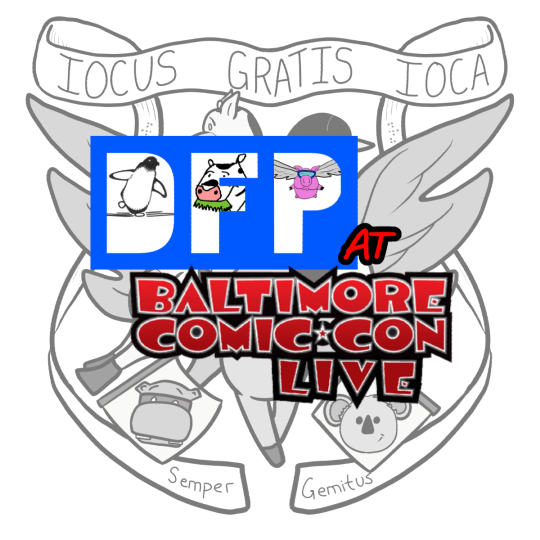 Usually at this time of the year we would be posting our table information and maps to find us at Baltimore Comic Con.
As we all know, in order to stay safe and not spread the Covid-19 Coronavirus, Baltimore Comic Con has gone virtual for 2020, so we have no table to promote.
This makes this weekend a sad one as we are unable to share a wonderful weekend with our fans, friends, and our comics family, the people that energize us for the rest of the year and well into the next.
But – you still get a bit of DFP and BCC awesomeness this weekend with Kids Love Comics at Baltimore Comic Con Live!
We will post a couple of specials on social media, plus links to Robert's new book, THE HONEY DON'T CASE which released Tuesday, October 20 in bookstores.
The highlight of our weekend however will be at 12:30pm Saturday, when Robert will host a KIDS LOVE COMICS "How To Draw" segment live on the convention's video stream!
Go to BaltimoreComicConLive.com/Kids/ on Saturday, October 24 to see a great lineup of programming, which ends at 12:30pm with Robert's "How To Draw Everyday Animals As Silly Cartoon Critters" video presentation!
(The video will then debut on our YouTube channel at 1:00pm, just in case you miss it.)
Then, stick around Sunday for more great Kids Love Comics programming, include presentations by our friends John Patrick Green, Jamar Nicholas, and John Gallagher!
Just think of all of this virtual excellence as a primer for Baltimore Comic Con 2021!
See you Saturday!