W is for Winning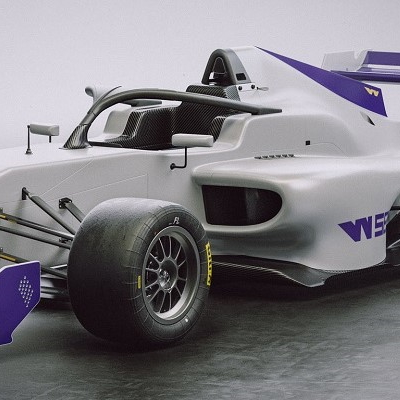 I don't know how many of you follow motorsport, much less Formula One. But if you have followed Formula One for any number of years, you are familiar with the name Bernie Ecclestone.
Bernie, an 88-year-old Brit who looks like he hasn't forgiven Pete Best for beating him in a fist fight to be the fifth Beatle, only recently sold his share of Formula One to Liberty Media. Liberty is an American company that once owned several media companies, but now owns the Atlanta Braves, Sirius XM Radio, and the Formula One group.
Bernie was a racing manager who had some grasp of what made good racing, but he was also a raging misogynist, once famously likening women to "domestic appliances" who should stay in the kitchen.
As Eccleston's tenure as F1 Primo came to a close, however, women challenged that notion, including current Mercedes team principal Toto Wolff's wife Susie who tested for Williams, and in October of 2012, Monisha Kaltenborn became the first female team principal in Formula One history, a position she held with Sauber F1 for nearly five years, leading the team to 97 points over that time.
I bring all of this up because a couple of weeks ago, the W Series ended it's, well, maiden season.
In this case, W very simply stands for Women.  W Series is an all-women-driver series that I think may be the best-managed racing series around.
Women around the world were allowed to try out, and over a three day period in January, 55 drivers were winnowed down to 20 drivers – 18 active and 2 reserves. W Series is handled at a Formula Three level of engineering – think AAA baseball versus its major league counterpart – so the cars are of similar spec and engineers are limited in changes they can make to the car.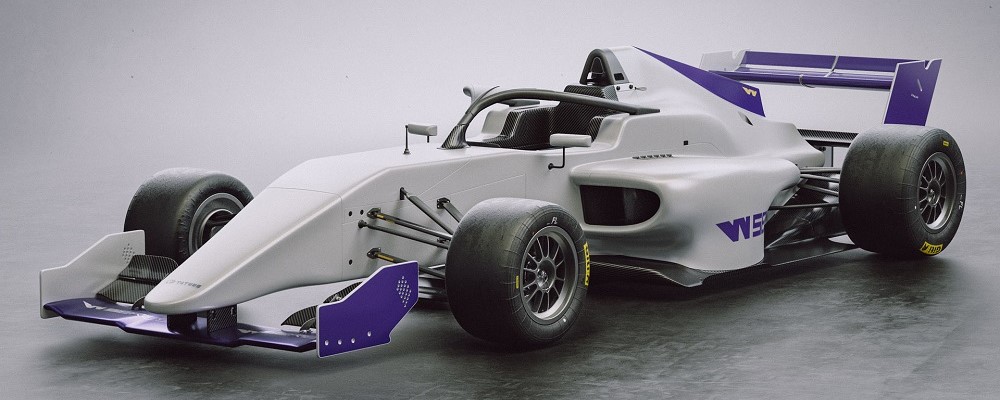 But here is where the series is so brilliant: Drivers do not stay with the same car or engineer from race to race. Drivers are assigned to different race cars and race engineering teams every race. This way the drivers and the teams can be more evenly evaluated, avoiding situations like in Formula One, where one or two teams or drivers dominate everything, with the remaining teams fight over scraps seconds down the track.
This also allows for a more even racing competition on track, and if all goes right, much more exciting racing.
The only place where W Series dropped the ball, and a series like Formula E (the all-electric series) is superior is posting whole races to YouTube one week after the race. As of now, you have to subscribe to a special NBC channel to watch all of the W Series in the states.
The first season took place from May through August, with six races overall. The champion was crowned following the race at Brands Hatch in England in August, and W Series is already preparing for Season 2.
They have over 40 applications already for their September test for 2020 seats, and hopes are to add more races to the series as well, resulting in either 8 or 10 races for the season.
Just the other day, former F1 driver David Coulthard said that the next female driver has to be able to take on current leaders Max Verstappen or Lewis Hamilton.
He's not wrong. To compete in Formula One you have to be very good. Much like in American sports, there are lots of feeder series that eventually get a driver noticed and signed to an F1 contract. You have to be quick, smart, fearless, cocky, and a little reckless, to succeed in Formula One. To date, only SIX women have tried, and failed, to win a Formula One race.
What I didn't know is Coulthard's sister was also a racer, but his family had to choose between his future in racing and hers, economically. He actually thinks she may have had a future in motorsport, and regrets playing a role in ending that dream. His partial ownership of W Series may be in part a sense of reparations for his sister's dream.
I sure hope he sees it through, because old men like Bernie still exist, as this comment on the article about Coulthard suggests it's still a pervasive sentiment:

Racing should be exciting, breathtaking, and have nothing to do with the gender of the individual behind the wheel, and I hope this series sticks around just long enough to not be needed anymore. In the meantime, have a look around their web site, give their socials a follow, and watch the races when season two kicks in next year.  The more people watch and support these young women, the less people will be able to keep them out of the big leagues when they walk up, steering wheel and time sheet in hand and say, firmly, "we're here, and we're ready."
W Series on Twitter • W Series on Facebook • W Series on Instagram