Appearance Update: Comic Con For Kids
Comic Con For Kids is this weekend at the Greater Philadelphia Expo Center in Oaks, PA.  The show runs from 9-5 both Saturday and Sunday.
Table assignments have been announced, as has the floor map.  Below you will see the full map for the primary hall for artists and comic book vendors.  We will be located in the KIDS LOVE COMICS pavilion.  At the moment, the table assignments from CC4K differs from the normal KLC setup, so just come look for us in the KLC area towards the back of Artist Alley.  There are twelve other exhibitors for KLC for this show, so we should be easy to find, and you'll get to visit with some of our friends in the process!  KLC participants for this show include:
Chris Mariano
Harold Buchholz
Greg Burnham
Ray Felix
Chris Flick
John Gallagher
David Gallaher
Dawn Griffin
Jamar Nicholas
Mark Poulton
Arsia Rozegar
Marcus Williams
I will be available at the table both days from 10-1130am and 130-5pm. From 1230 to 1p on both days I will be in the "Guardians Panel" room presenting a panel on the basic tools of the trade parents can give their kids (most of which are free) to help their kids create their own comic books. The panel was given the title "Help Your Child Become a Storyteller." This was submitted as a 45 minute panel, but given the shortened time frame, I will make it available as a free Patreon article after the show.
My Kids Love Comics panel at the show, "From Collaborator to Cheerleader" takes place on Saturday at 330p and will run about 45 minutes. I will be joined by the Kidlet, and we will talk about how I pulled the first HIPPOFARTAMUS story from her brain, and how I then backed away and let her do more for the second story, and how parents can do the same to help their own kids become better storytellers.
Here are your COMIC CON FOR KIDS maps: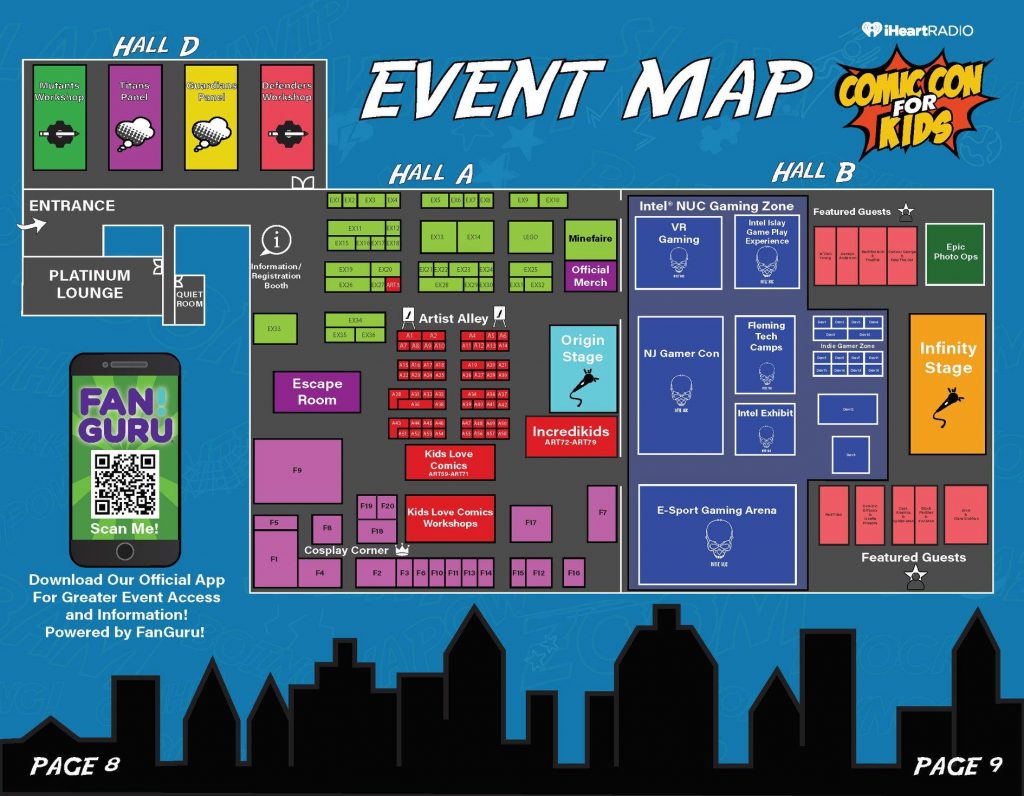 MYSTERY OF THE FLYING PIG
I am very saddened to say that it looks like a printing error has made it impossible for me to have copies of STEER YOUR OWN STORY: MYSTERY OF THE FLYING PIG at Comic Con For Kids.  I am holding out hope that copies will arrive in time for Baltimore and Halloweenfest.