Baltimore-Uh!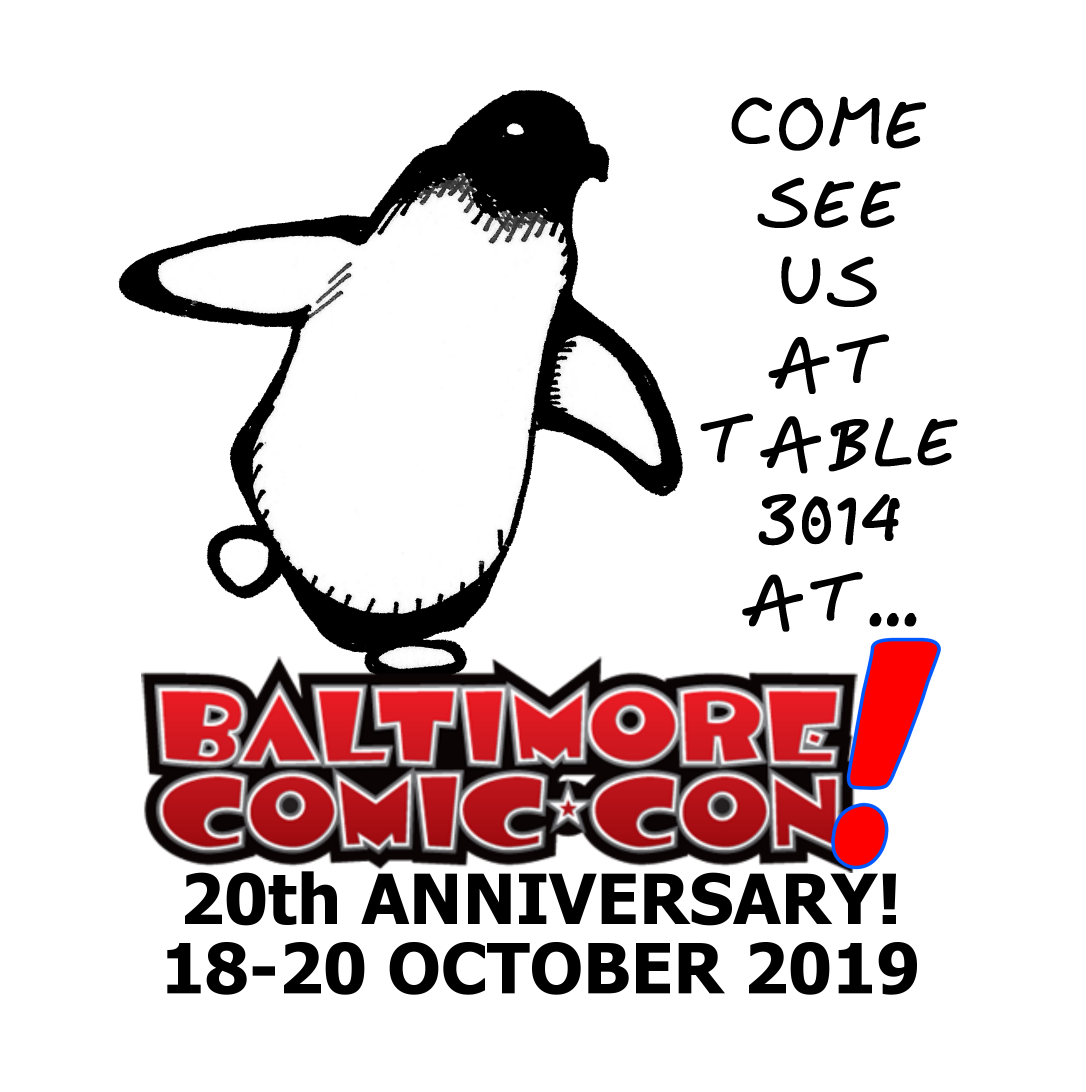 Less than a week after finishing up at the inaugural Comic Con For Kids in Philadelphia, we turn around and head north for Baltimore Comic Con!  One of the shows we look forward to every year no matter what's going on, it's a lot like a family reunion, as we get to be with most of our Kids Love Comics family all at once.
This year is no different! 
We will be at table 3014 in the Kids Love Comics pavilion, as you can see on the two maps below:
The Kids Love Comics roster for Baltimore's 20th Anniversary show is:
Adam Wallenta, Arsia Rozegar, Art Way Alliance, Brian Clevinger & Lee Black, Carolyn Belefski & Joe Carabeo, Chris Flick, Chris Giarrusso & Gregg Schigiel , Dan Parent, Dawn Griffin, Emilio Velez Jr., Franco , Garth Graham & Michael Terracciano, Harold Buchholz, Jacob Chabot, Jamar Nicholas, Jamie & Tyler Cosley, Javier Cruz Winnik, Javon and Tarik Holmes, Jeff Shultz, Jimmy Gownley, John Gallagher, John Patrick Green, Kata Kane, Laura Lee Gulledge, LJ & Kayla Fowlkes, Marcus Williams & Greg Burnham, The Mariano Brothers, Mark Poulton, Rob Feldman, Shannon Gallant, Steve Ellis & David Gallaher, Ted Tucker, Tod Emko & Piggy the Dog, Todd Webb, Xavier McLaren, Ziggy Blumenthal & Steve Conte
We also have a few friends exhibiting in Artist Alley, just behind KLC:
Sorah Suhng, A-55
Mike Munshaw, A-70
Emily Swan, A-174
Luke Daab, A-175
Jaco Tartaruga, A-220
So, come out and see us!  My new book, MYSTERY OF THE FLYING PIG literally JUST arrived, and will debut at Baltimore, then at Comic Logic the following weekend, before being available at better retail outlets for just $12.99!  MYSTERY is a "Steer Your Own Story" Adventure where you are Shakes or Stanley working to solve the mystery of whether there is a flying pig loose in Grand Punwick, or if it's just a myth!  Once you've stopped by and gotten your fix of Shakes and Stanley stuff, visit some of our friends in Artist Alley and Kids Love Comics!
BUT…on your way inside the show, grab one of the Yearbooks and bring it by table 3014!  I'm on page 19 next to legendary creator (and super nice bloke) Ron Randall!  Here is my contribution, and next to it is the cover to FLYING PIG: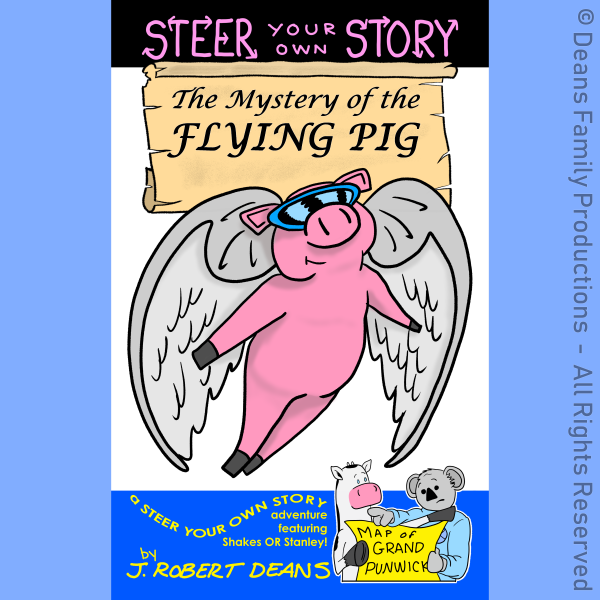 If you're interested, on Saturday at 5pm there is an auction for the original art from the book and YOU can bid on my art from the book!  Previous pieces of mine have gone from $25  to $80, so you have a chance to own an original 9×12 by me and have the monies go to charity!  Normally, I give the proceeds to the RINGO Fund, but this year donations will depend on how much the piece goes for.  If it goes for less than $100, monies will go to Stillbrave Children's Cancer Fund.  If over $100, monies split between Stillbrave and RINGO.  So…BID HIGH!
In the meantime, there remain a few pieces left to claim from my Inktober work!  Already posted but available to for $25 (includes postage) are:
The Kraken
The Invisible Man
Spike (from Gremlins)
Forthcoming available pieces are just $20 before their posting day, $25 after, are:
Star Trek's Gorn on October 19
Star Trek's Salt Vampire on October 22
The Snark from Marvel's Power Pack on October 26
Gort from Day the Earth Stood Still on October 28
The Devil on October 31
Just reach out on Twitter, Instagram, or Facebook and let me know which pieces you want!
If you missed us at Comic Con For Kids, or attended but missed my panel, the panel was mislabeled, and was about the tools of the trade in making comics, geared towards both kids and parents.  It was about giving your kids more than just paper and pencils as they develop as storytellers, showing them both how you can make comics from any stage.  Beginning with a piece of paper, a pencil, and scissors, on up to a laptop, scanner, and printer.  I plan on making that presentation a free Patreon article in the near future.
That's it for this week…See you all in Baltimore!
(OH!  And…bonus points for all readers who got the title reference!)