HalloweenFest!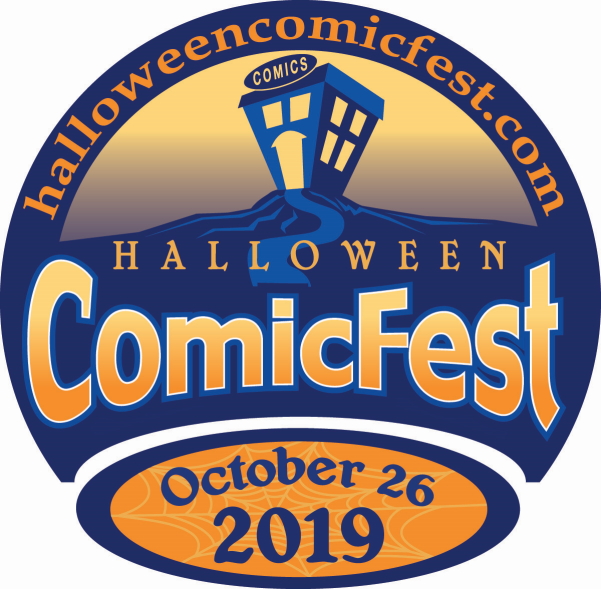 It is highly appropriate that our final scheduled appearance of the year comes a couple of days prior to Halloween.
Because after two conventions in eight days…we feel like zombies!
If you are a Patron, or an Email subscriber, you will have or are about to read about our experience at Baltimore Comic Con.  But now our attention shifts to the land of Loudoun County, Virginia, and the best comic shop in the area, COMIC LOGIC.
On Saturday, October 26th, COMIC LOGIC is hosting ourselves, Rodney Roberts, Jenna Ayoub, and more local creators for the day, along with a fun Kids Costume Contest, and free Halloween-themed Mini Comics for HALLOWEENFEST!
Doors open at 11am, and the fun lasts as long as the comics and artists can hang on to their sanity!
We will have copies of ALL of our books, plus lots of original artwork, prints, and a few toys as well, so if you weren't able to visit us in Baltimore, now is your chance to get your DFP gear for Christmas, including MYSTERY OF THE FLYING PIG, my "Steer Your Own Story" adventure for kids 9 and up!
Kidlet and I will also be available for small commissions, and if your kids are in costume, we'll even do small sketch cards of their favorite characters for free! (Okay…we're softies. Even if they aren't in costume, they can get a free sketch card.)
A note about Inktober pieces:
I will be inking THE SNARK from Power Pack while at COMIC LOGIC, which has been claimed, but there are still a small number of available pieces.  Because I was unable to get a few Inktober pieces done during Baltimore, I am making all available pieces $20 until November 1st.  Remaining available pieces, which we will have at Comic Logic, are:
Spike (from Gremlins)
The Invisible Man
Star Trek's Gorn, and Salt Vampire (from the series' first televised episode)
Still available but not yet posted are Gort (posting October 28) and the Devil (posting on Halloween).
You can see all of the Inktober pieces on my Instagram or Twitter feeds, and to claim a piece, just comment or message me on either of those two services. See you all at COMIC LOGIC!