ICRVN Quick Take: Unplugged And Unpopular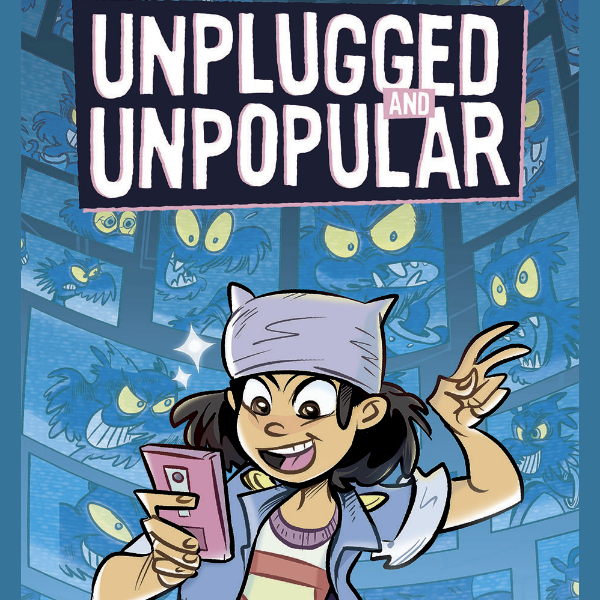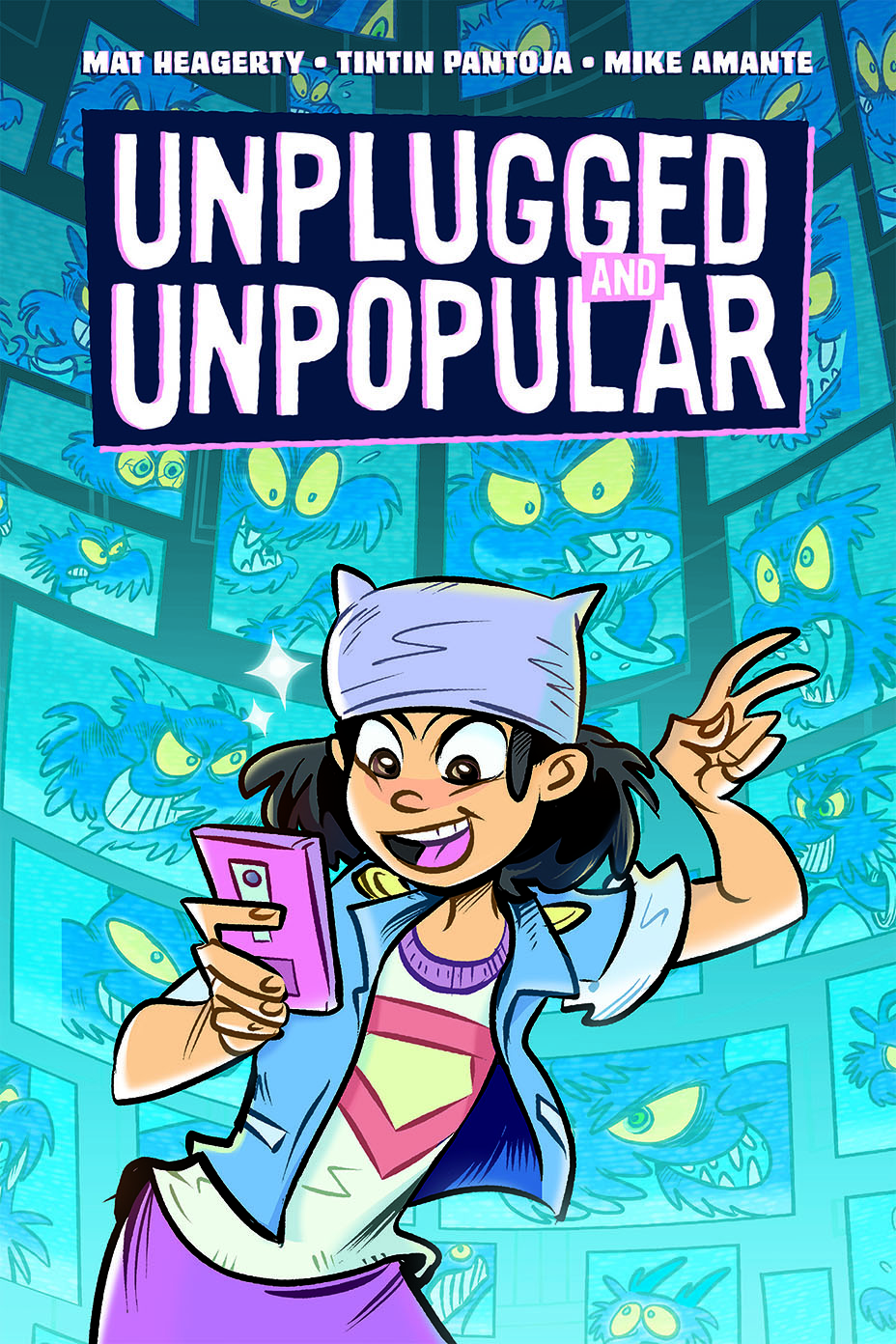 I had the pleasure of meeting Mat Heagerty this past June when we were both at ALA. We were first-time exhibitors in Artist Alley, and he was there with ONI/LionForge promoting the then-forthcoming release of UNPLUGGED AND UNPOPULAR, his latest graphic novel. I would have checked his book out, but it was too successful, which for a pre-release signing is a great sign.
And the early success was well deserved. UNPLUGGED is a fun, delightful middle-grade adventure that uses Aliens to address a few societal issues unique to our era. Erin Song gets in trouble at school and is grounded with what for a child is the worst possible punishment ever: no phone/internet/tv for a month.
With no screens to occupy her time, she soon discovers aliens are all around, but the only people who believe her are a small group of retirees – who never used modern technology to begin with. What follows is a really well-paced and engaging romp that had me wondering why Annie Potts and Aubrey-Anderson-Emmons weren't already signed for a film version.
There are scenes both ridiculous and hysterical, and moments that demand you suspend your disbelief a bit more than usual, but none get in the way of the overall narrative. While that primary story may be about a kid and a bunch of Grands joining to quell an alien invasion, its also a sweet story about those generations connecting and finding common ground. The bigger story, of course, is our tremendous and yet still growing dependence on screens for information and companionship.
It's up to Erin to help defeat the aliens because no one else can tear themselves away from screens long enough to see what's going on. It's not a very subtle message, but it's an important one. Certainly one that I find a little ironic given this review will be read on screens.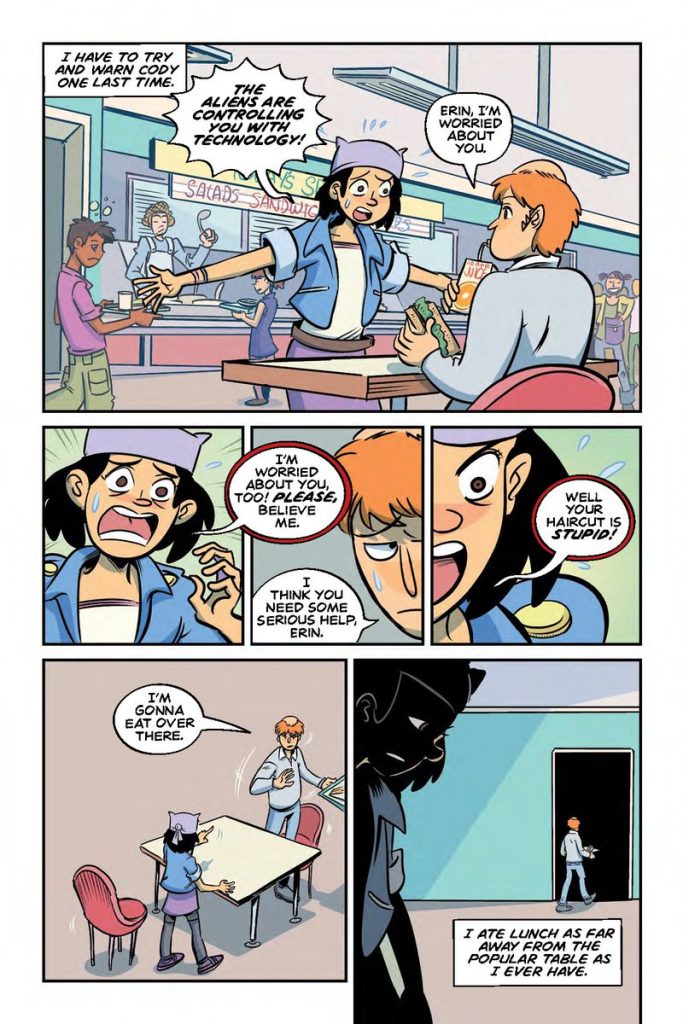 The art is bright, engaging, and energetic, from Tintin Pantoja, a young woman from the Philippines. She cites as influences Paul Smith, Herge, Manga, and Becky Cloonan, and I can see them all there, including maybe even a little Telgemeier and Chuck Jones. There is a near chaos to her form that really lends itself to this story, helping to infuse the story with that sense of energy it needs, so much so I can't imagine it being drawn by anyone else.
The colors by Mike Amante and Lettering by Hassan Otsmane-Elhaou compliment the artwork and story very well, and given how many big comics publishers can't say that, it's always refreshing to have the entire team gel as well as they did for this book, which is a testament to Herrera.
I am on record as being the guy who buys books just to help out the sales numbers when friends work on a book. As I said earlier, I met Mat at ALA, and like him and his elevator pitch for UNPLUGGED. I wish I could remember it, because I have no doubt it is better than mine, which is simply, "Get this book." It's got a lot to say about the ways in which generation interact today but does so in a very fun and refreshing (and sometimes wholly goofy) way.
If you have a child too wrapped up in their screens, have a child in middle school, or if you just want a fun read, I definitely recommend UNPLUGGED AND UNPOPULAR.
(Note:  Use the link to Mat's page to visit your preferred retailer.)
.
The ICRVN is an affiliate of, and recommends, BOOKSHOP.ORG for the purchase of physical copies not available through comic shops. A portion of all sales via Bookshop populates a fund benefiting family-owned small bookstores nationwide.