When You Can, Give When Others Hurt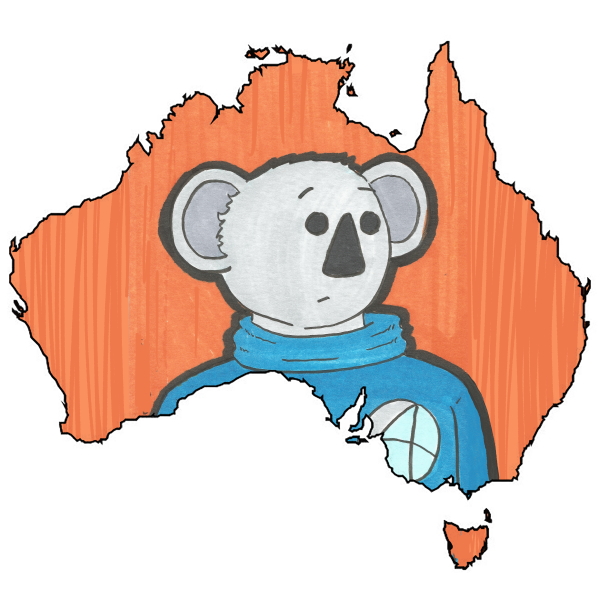 It's difficult to really pay attention to the news and focus on any one thing these days. It seems like the world is now just one big dumpster fire.
Sadly, one part of the world really is on fire. The continent of Australia is, almost literally, on fire. At least 2500 square miles, nearly ten percent of the continent, is ablaze as a drought was sparked into several bush fires, some of which have merged into a gigantic "mega fire."
The fires are earning global concern thanks to the impact on the eucalyptus crops on the continent, and also on the numbers of animals that have had to flee their natural habitats. Unfortunately, we won't know for a long time the full effect on the Australian ecosystem, or the global ecosystem. The fires so far have pumped nearly 400 million metric tons of carbon dioxide into the atmosphere, almost ten times the amount produced by the California fires of 2018.
Thankfully, other nations are offering aid and assistance including resources and firefighters.
Unfortunately, with all of the companies influenced by Australian culture and nature, only one that I have noticed has made any sort of statement about the fires.
Outback Steakhouse has issued a statement asking customers consider donating to select charities to help the affected areas as directly as possible.
Several individuals have already started efforts to raise funds, and charities are setting up specific funds for relief.
If you would like to help, Northern Virginia artist Pilar Morfin has created a print you can get for $12, most of which is going to Australian animal rescue charity WIRES.
Mike Federali, comic writer and convention organizer out of Virginia Beach has created a variant cover for an upcoming Teenage Mutant Ninja Turtles comic with IDW, and you can order copies through Tidewater Comic Con and proceeds will benefit the Wildlife Warrior charity from the Australian National Zoo.
I have added three Bear From AUNT collections on our web store to also raise funds.  For $120 you can get all four Bear From AUNT books and a 5×7 full color drawing of Stanley.  There are four of these sets available.  Or, you can order either the first Bear book, The Honey Don't Case, or the most recent, Case of the Caterpillar Drive, for $35 which will also include a 5×7 drawing.  There are four of those special book and art pairs for each title available as well.  Proceeds from all of those sales will benefit the Australian Red Cross and the World Wildlife Fund.
The Kidlet and my wife are also working on projects to raise funds for this cause.
If you do not want to purchase artwork and want to directly donate funds, your best choices are to donate directly to the aforementioned Australian Red Cross or World Wildlife Fund, or choose one of the other charities chosen by our artist friends, WIRES or Wildlife Warriors / Australian National Zoo.
Helpful Link: BBC News' coverage of the Australian Bush Fire Crisis
If you are of greater means and wish to help more than one area, please also note that Puerto Rico has been reeling from multiple earthquakes of late. These quakes are simply one more tragedy heaped upon the poor island territory.
Puerto Rico is still recovering from the tremendous damage and loss dealt by hurricanes Irma, Maria, and Dorian over the past three years, and since Dorian, the island has been hit by at least 1,400 earthquakes in the past month alone. While many of those are small magnitude quakes, Since Dorian, the island has endured ten quakes above magnitude 5, with the biggest being a 6.4 quake on January 6 centered in Tallaboa. One of the many aftershocks Tallaboa suffered later was recorded as its own 5.6 magnitude quake shortly after the initial 6.4 quake.
What makes this more tragic is that Puerto Rico is being all but ignored by the current administration.
Thankfully, many organizations have stepped up where our government has failed.
Jose Andres' World Central Kitchen remains in Puerto Rico feeding as many as they can, and you can donate to them here.
Direct Relief supports healthcare providers who volunteer in Puerto Rico, and worldwide, and your donations help buy much needed medical supplies.
The American Red Cross is always a fine option in need of assistance, but also OneBlood is working with Puerto Rican officials again (they helped during the hurricane recovery efforts in 2017 and 2019) to make sure blood supplies are met in hospitals and medical facilities. You can find blood donation centers, or the location of neighborhood blood donation buses here.
Helpful Link: Recent BBC News Coverage of Puerto Rico