ICRVN Review: ANIMAL CRACKERS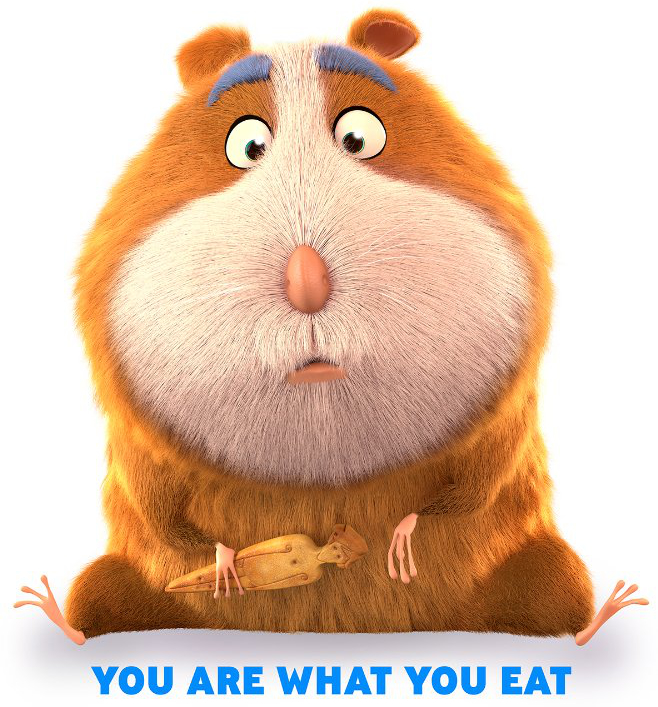 FULL DISCLOSURE

I met Scott Sava in 2013, when we were neighbors in Artist Alley in Baltimore Comic Con.  I was tabling with my friend Jamie Cosley, promoting his upcoming CODY THE CAVALIER comic, which my shop was publishing.  Scott was there selling several of his books, including the latest of his DREAMLAND CHRONICLES books.  We picked up the first volume and a toy of one of the characters, Paddington Rumblebottom III for our Kidlet.  Scott was a very nice and enthusiastic fellow, and his whole family was helping him take care of things at his table.

Flash forward a year and a half, and Scott and I had become friends on social media, and he had very kindly taken time out of his day a couple of times to answer questions I had while getting my Kickstarter ready for the first Shakes book.  Once the campaign launched, Scott was one of the very first backers.  Shortly thereafter, he let the news about ANIMAL CRACKERS slip.  The film finished a couple of years later, and as is typical with small budget independent films, entered "distro hell," as it struggled to find a distributor that had both a viable business model and enthusiasm for the film.

This is referred to – at least in our house – as the Voldemort Period.

However, recently, Netflix stepped up and picked up the film, at just the right time.  With Covid-19 in full swing, they set a debut date for July 24, which was in the middle of stage two for many countries, or the resurgence of stage one for the US.  As of this writing, ANIMAL CRACKERS is Netflix's number 2 film, and number 5 program in general.

I made a pest of myself on social media because I believed in Scott as much as he believed in me and my cow.  But I knew something Scott didn't:  I knew Scott was an amazing writer and storyteller.  I had no doubt ANIMAL CRACKERS would be a wonderful family film.
.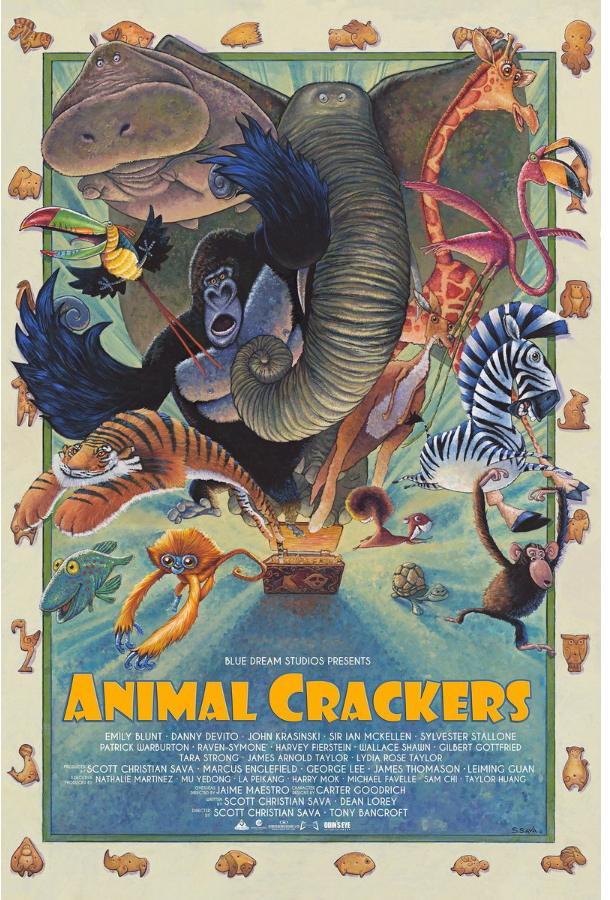 ANIMAL CRACKERS opens several years in the past, with a circus run by two brothers who could not be more different.  The Huntington Brothers circus is doing well, but as all circus' have at some point, not well enough to take on new acts.  Fortune teller Esmerelda brings her niece for the brothers to meet and hopefully hire.  Talia is beautiful, and both brothers hire her on the spot.
Horatio, the star of the circus and resembling a cross between Michael Flatley and Hulk Hogan, believes Talia can only be his, because after all he is the most talented, gorgeous man around. Think Gaston but with Magneto's arrogance, which is all the more appropriate as Horatio is voiced by the legendary Sir Ian McKellen. McKellen brings the perfect edge of gravitas and pomposity to the role, and the film also takes advantage of McKellen's comedic chops.
Bob, the younger brother, is more quiet, confident, and kind, and resembles Shaggy. Scooby Doo's pal, not the rapper. It is Bob who wins Talia's affections, not Horatio, and that is where the drama starts. Horatio puts his foot down and threatens Bob with one of the most empty threats anyone can ever give, "Either she goes, or I go."
Love wins.
As it should.
At their wedding, Bob and Talia are given a special gift, a box of animal crackers that have magical properties. Bob thinks nothing of it, and we get to see how much more successful the circus is without Horatio.
We meet the protagonists of the story, Owen and Zoe, as children in the stands of Bob's circus in a cute gag with Chesterfield the Clown (beautifully played by Danny DeVito). The two grow up with the circus, and much like Owen's Uncle Bob – more on that later – he proposes to Zoe at the circus. However, in order to make Zoe's father proud, Owen leaves the circus and works for his father-in-law's dog biscuit plant.
(I will mention that there is one story point that isn't made entirely clear here: the film does not reveal Owen's father, who apparently was a third (never-seen) Huntington brother.)
Fast forward another few years to the present, and Owen receives a call that his Uncle and Aunt died in a fire at the circus. They go to the funeral, which is crashed by Horatio and his hired goons, where Owen is given a package.
The package is the same box Esmerelda gave Bob years ago, with the same animal crackers.
Owen absentmindedly eats one, and is instantly transformed into a hamster.
And that's when the story really gets going.
ANIMAL CRACKERS takes a little bit of time to really get going plot-wise, but once you're invested in the characters and the main plot, you're glad it did. SO many animated films shoot for a 72-minute run time that the logic centers of your brain just hurt once the credits roll. CRACKERS is noticeable longer at 105-minutes, but very little of feels like a slog.
The story is tight, and clever, and only a couple of times did I think that a different decision could have been made. The first choice was having Sir Ian McKellen…sing. Now, he wasn't Crowe-in-Les-Mis-wrong, but it didn't quite work for me. However, I think it had more to do with his duet partner, which was my second issue with the film: Gilbert Gottfried.
I have never liked him. Now, at times Sava mitigated this with a script that turned Gottfried's character into self-parody, but when it came time for the duet, it didn't quite help enough.
But the duet is really short, so it's a minor quibble.
In fact, the casting is the main strength of this film outside of its story. Everyone, even the young Lydia Taylor for whom this was her first major acting role (despite IMDB's listings) knocked it out of the park. (Tent?) I can't talk about one brilliant aspect of the casting without spoiling a moment from the end of the film, but – hopefully you'll know it when you see it, and it involves…Shakespeare. Ironically.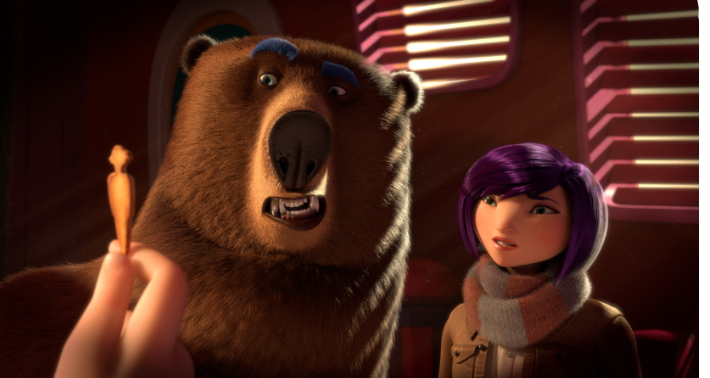 The animation doesn't really resemble the graphic novel originally created by Sava years before the film, but the character designs by Carter Goodrich are fantastic, lending some wonderful humor to the movement during the animal sequences, and the scenes when Owen interacts with his family as an animal.
The animation itself is not Pixar level, considering the budget Sava had was easily a fifth or less of what Disney gives Pixar. However, Blue Dream Studios created a visual palate that matches with the big boys enough because the artwork is paired with such quality acting and story. In independent or low-budget features one of the three (or sometimes two) components don't measure up, so it's rare for all three to work so well.
The adult versions of Owen and Zoe and written and performed so perfectly by husband and wife team John Krasinski and Emily Blunt, that you have to wonder if Scott's wife helped punch up the dialogue a bit for their scenes. The dialogue and their performances all just felt natural.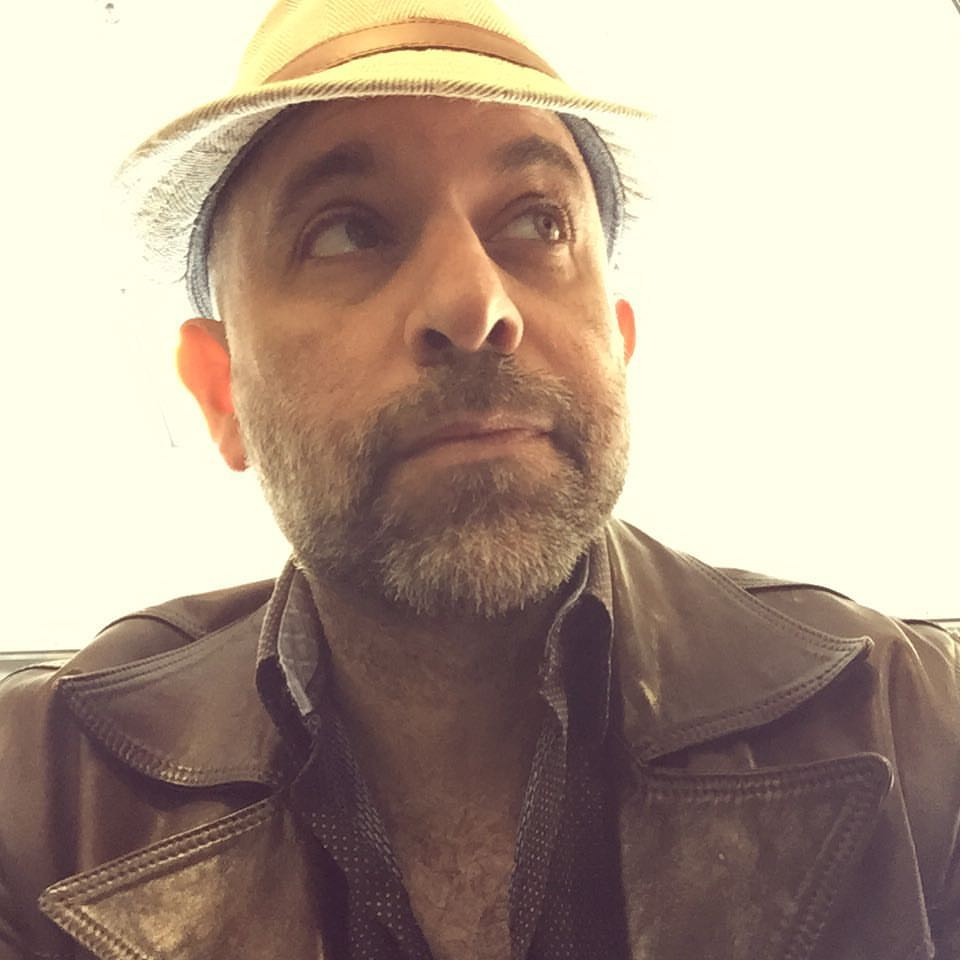 Which is also a credit to the directing of Tony Bancroft and Sava, who tag-teamed to direct the film.  Sava had never directed a feature before, and brought in a friend, Disney heavy hitter Bancroft who had directed Mulan.  Bancroft's expertise and Sava's enthusiasm must have worked perfectly, based solely on the product on the screen.  The films is smooth, well -paced, and characters and sequences you wonder, "why…" get payoffs later in the film that are satisfying, or at the very least make perfect sense form a storytelling point of view.
It's also important to note the engaging score (by Bear McCreary, of course) and soundtrack, featuring some well-known artists to the parents of the children watching this film: Huey Lewis, Howard Jones, Toad the Wet Sprocket, and Michael Buble.  All of the music works well with the onscreen action, and McCreary was a perfect choice, having mastered several genres over the years.  His sense of humor comes into play in several moments with the introduction of a kazoo section as well.
ANIMAL CRACKERS is a great film, with only a couple of quirks that I can just as easily dismiss as personal preference at play. I've watched it a couple of times to write this review, trying desperately to avoid sounding biased, and I don't think there's any way I can.
I loved this movie. Scott is my friend, and I loved his movie. Am I being easy on him, knowing what he went through to get it made? No. Do I worry if you'll believe me? Nope.
Do I hope you'll give ANIMAL CRACKERS a chance? Yep.
CRACKERS is a lovely family story, and features wonderful performances, moments both silly and heartwarming, and animation from a young studio that is warm and engaging. It may not be perfect, but in today's chaotic time, it's a perfect film right now. Because it's a fun film.
And who doesn't want more of that right now?
Now, hand me those animal crackers.
.
ANIMAL CRACKERS is streaming on Netflix.
.
The original graphic novel by Scott Sava and Alison Acton is available at booksellers everywhere.  By purchasing the book via our Bookshop.org Affiliate Link, a small percentage of the sale will go towards supporting DFP and the ICRVN which will cover our web costs.  Thank you in advance!