OtherBooks
Every so often, one of our intrepid creators writes, draws, or creates something outside the confines of The Duchy of Grand Punwick. These are those works.
Cody the Cavalier in "True Grits"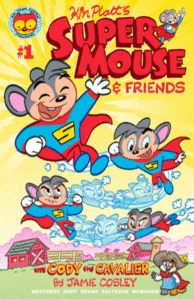 In 2012, Robert was managing a comic shop and dabbling in art again.  Crass Fed Comics was not yet a thing, but his friend Jamie asked Robert to write a short story for his Cody the Cavalier character.  Robert's shop published the comic, which is now long out of print.  Jamie's friends Art and Franco (Aw Yeah Comics, Tiny Titans) published the short along with other works by Jamie, so Ronert;s first foray into comics lives on in Kin Platt's SUPER MOUSE which you can get via Comixology!
The best part?  Robet wrote the story with a VERY young Kidlet!  Seriously.  It predates Hippofartamus by three years!
Having co-written three stories, plus inked and colored two Hippofartamus stories, Kidlet was ready to try and write on her own.  The result is a short story about pre-teen drama in fifth grade.  Copies are still available, as long as the Kidlet lets us print them.
Full Disclosure: Robert and Elinda did NOT over-edit the story at all.  We DID edit it for grammar, however, to give her the full experience of submitting a book to an editor.
The cover art is by noted Northern Virginia architect Bob Braddock.
Elinda's CON GRUB cookbook is a collection of recipes especially for convention goers and exhibitors.  Each recipe is designed to be healthier than concessions and hold up over a multi-day convention without refrigeration.  The book is spiral bound, so it lays flat, making for easier recipe following!  The book also includes artwork from comic artists like Drew Moss, Eryk Donovan, Matt Wieringo, and more!
Enterprise: Stray Off Course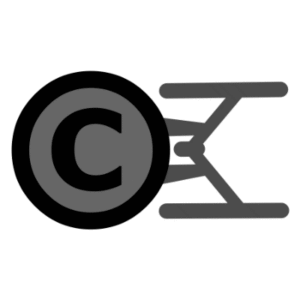 In 2016, Simon and Schuster opened up submissions for their Star Trek book line, and Robert submitted this short story featuring the characters from the 2001-2005 television series, STAR TREK: ENTERPRISE.  While his story was not accepted, he can share it with you here.  Just remember if you have any cheese whle you read the story – don't share any with Porthos.  All characters save those created for this story are © & ™ CBS Studios
Want to keep up with all of our creators' works? Then click the button to get on our Email List!