Shakes
Shakes first appeared in the picture storybook MOO THOUSAND AND PUN in 2015! In the book, Shakes trains to be an astronaut, pilots the space shuttle, and goes on a space-walk. During her space-walk, she gets lost, and has to find a way back home.

Shakes appears in her own series of picture storybooks written and drawn by J. Robert Deans. The books feature Shakes and her best friend, Percie the Penguin, going on wild and humorous adventures all over the world. And sometimes, out of it!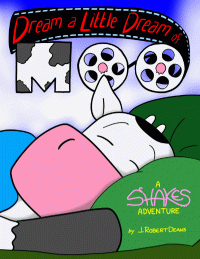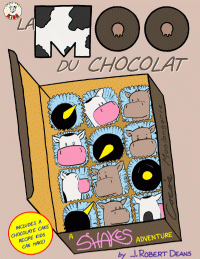 Want your own copies of the SHAKES THE COW books? Use the buttons below to buy from our BOOKSHOP.ORG affiliate page (which helps independent booksellers) or get Signed and Sketched copies direct from us!
Downloadable coloring and activity sheets featuring everyone's favorite Adventure Cow!
A Series of sample pages from the first four books in the SHAKES THE COW series!
Shakes also appears in the BEAR FROM AUNT
and STEER YOUR OWN STORY books!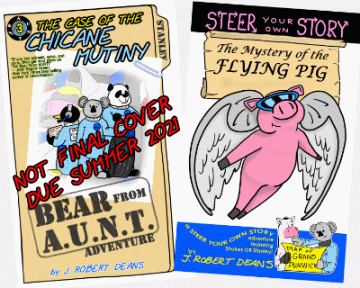 Wear your love for SHAKES on your sleeve!
Or, at least your shirt.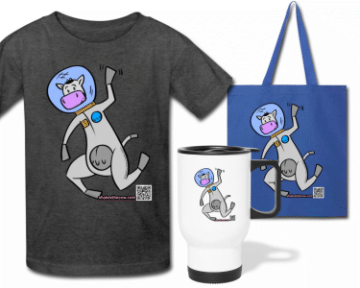 Never miss a bit of Shakes news by getting on our regular Email Newsletter List! Just click on the button at right to join!