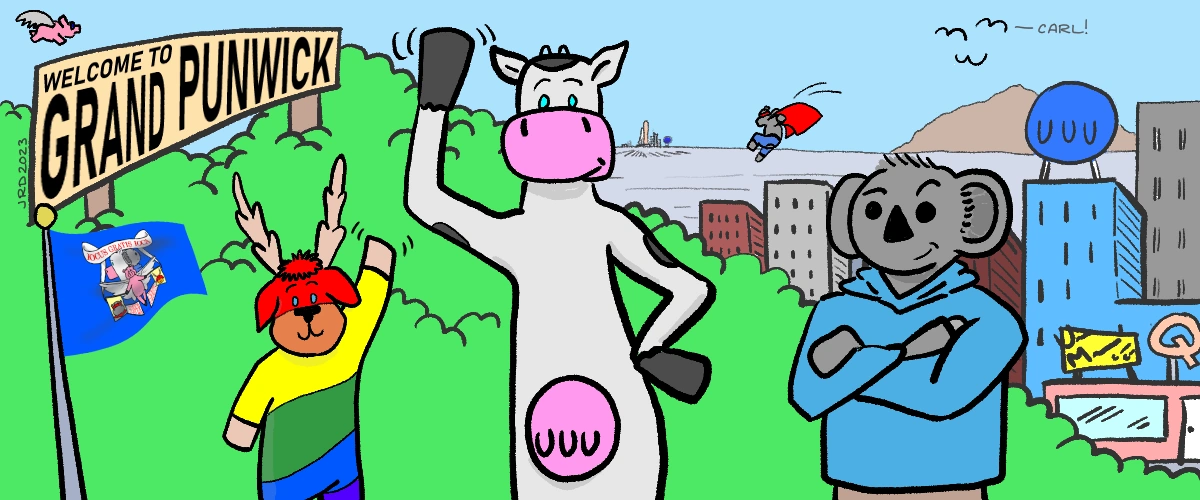 The DUCHY of GRAND PUNWICK
GRAND PUNWICK is the totally real, completely made-up world in which all of the Crass Fed Kids book characters live. These characters include picture book series stars Shakes the Cow and The Mooselambs, mid-grade chapter books The Bear From AUNT Adventures and Steer Your Own Story, and the Mighty Hippofartamus comic books, and many more. The books are published under the Crass Fed Kids imprint by Deans Family Productions (DFP), which began with the first storybook, Moo Thousand and Pun in 2015. DFP began in 2014 by J. Robert Deans, and was soon joined by (wait for it…) his wife and their Kidlet!
Books set in Grand Punwick make up roughly 95% of DFP's publishing under the CRASS FED KIDS imprint. We stand behind every book we publish ensuring that the story we craft is one filled with questionable grammar, a "unique" sense of artistic style, and… No, wait…that's the other 5%. Every Grand Punwick book has been made with the motto, "Children's Books… Dad Humor" in mind. They are adventures, fables, mysteries, and more, all written with a sense of providing children of all ages a fun and comforting escape from the real world, with life lessons that will help then within the real world.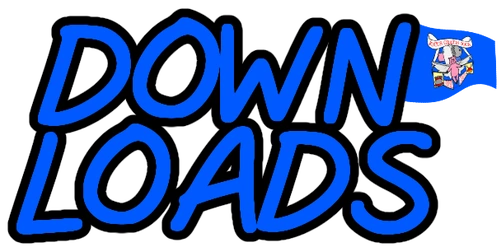 Many of the picture books we publish at DFP/Crass Fed Kids include a section of activities for your children to complete once they've finished the book. This section of the website includes downloadable PDFs of those pages from the books, plus other activities. If you are a parent or teacher, feel free to use the contact form to reach out and suggest activities we have yet to create that your children would love to do! Some of the activities exercise your child's creative muscles, and if you are comfortable sharing their work with us, we'd love to see them, and if allowed, share them with the world!
---
KEEP UP WITH ALL OF OUR GRAND PUNWICK/DFP NEWS!
SUBSCRIBE TO THE GRAND PUNWICK / DFP ENEWSLETTER!