For the most part, every book published by DFP is meant to be three things: Fun, Accessible, and Challenging. First and foremost, we want all of our work to be fun and engaging to all of our readers, no matter what their age or experience. We hope that adults enjoy a Shakes the Cow book as much as a toddler. Second, we hope that all of our stories are accessible to all readers. We want there to be something in each story, be it the situation, or the place, or the time, or a character in the book, that any reader can identify with. (Well… When it comes to the Bear From AUNT adventures, Hopefully it's not the bad guys!) Lastly, we hope that the books are challenging, both in reading level, with enough new words or situations that readers can learn something new with each book they read.
Because it's not always obvious when you pick up a book from the shelf, we have set up a quick system for you to have here for identifying our books and their suitability for your children/students' reading comprehension levels.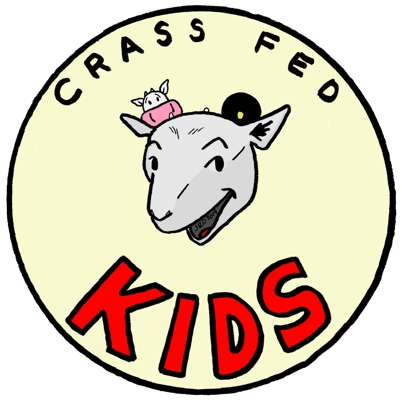 CRASS FED KIDS / DFP READING LEVEL GUIDE
(One thing not included in the guide assignments are FLESCH scores and information. You will find that information in the description of each series.)
L1 & L2 books are perfect for reading to your children, or for those children just beginning to learn to read on their own. L2 books deal with slightly more mature emotional topics. L3 thru L5 are chapter books or books with advanced story-telling techniques and themes for older readers. Compared to film ratings, L1 & L2 are "G", L3 & L4 "PG," & L5 "PG" or "PG13."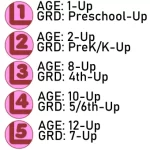 Most of the books below are available from the following, or give the ISBNs to your favorite local bookseller!
SHAKES first appeared in MOO THOUSAND AND PUN in 2015 and is our most recognizable character.
SHAKES THE COW HARDCOVERS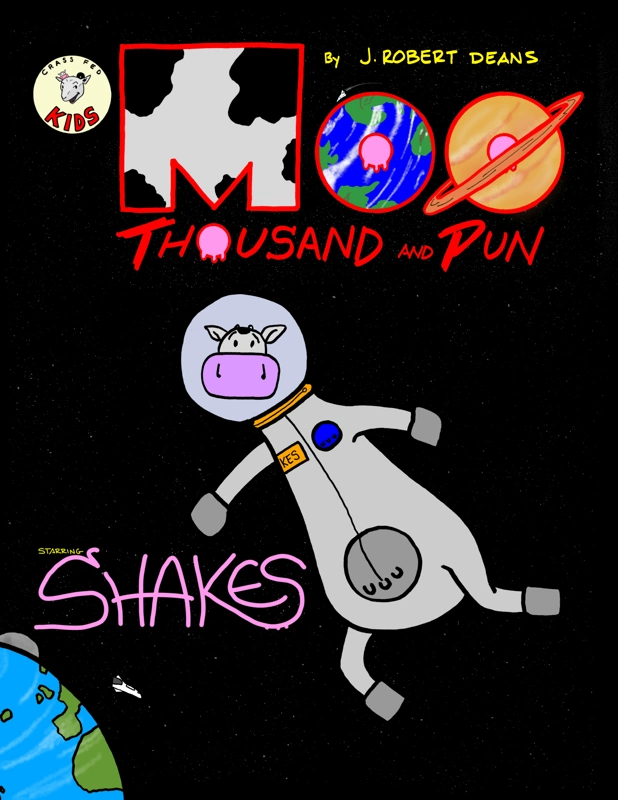 All Shakes books are written and drawn by Robert.
Shakes' books average FLESCH score: 83
Moo Thousand and Pun: 2015, 40pp, $26.99, ISBN 9781943348-015
Temple of Moo'd: 2016, 48pp, $29.99, ISBN 9781943348-039
Moo Fast, Moo Furryous: 2017, $29.99, ISBN 9781943348-060
Dream a Little Dream of Moo: 2018, $29.99, ISBN 9781943348-145
La Moo du Chocolat: 2019, $29.99, ISBN 9781943348-169
SHAKES THE COW PAPERBACKS
All Shakes books are written and drawn by Robert.
Shakes' books average FLESCH score: 83
Moo Thousand and Pun: 2022, 50pp, $17.99, ISBN 9781943348-237
Temple of Moo'd: 2022, 54pp, $18.99, ISBN 9781943348-244
Moo Fast, Moo Furryous: 2023, 56pp, $19.99, ISBN 9781943348-251
Dream a Little Dream of Moo: Coming July 2023, 62pp, $20.99, ISBN 9781943348-268

All MooseLamb books are written by Elinda and drawn by Robert.
MooseLamb books average FLESCH score: 85
Spicey's Tale (HC): 2017, 52pp, $29.99, ISBN 9781943348-121
Sundaes in the Park With Sprinkles (HC): 2019, 50pp, $29.99, ISBN 9781943348-176
Brewing Tolerance (HC): 2022, co-written with Kidlet, 56pp, $19.99, ISBN 9781943348-220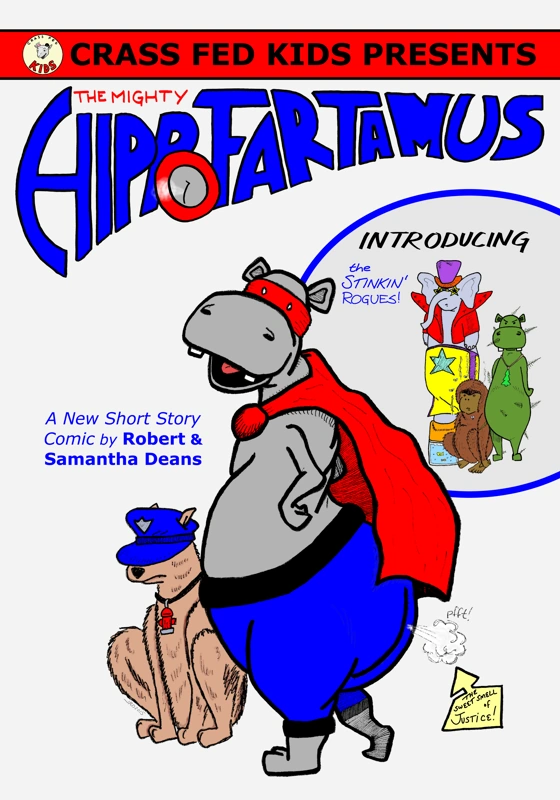 All Hippofartamus comics are written and drawn by Kidlet with help from Robert.
Hippofartamus comics are not FLESCH rated.
Hippofartamus comics are NOT available commercially – only through DFP for now.
The Mighty Hippofartamus #1: 2015, 12pp, $5, OUT OF PRINT
The Mighty Hippofartamus 2 Electric Stinkaroo: 2018, 30pp, $7, OUT OF PRINT
The Mighty Hippofartamus 3 Hippofartamus Meets Toot-an-Kamoon: 2021, 40pp, $10

All Bear From AUNT books are written and drawn by Robert.
The Bear From AUNT books' average FLESCH score is 83
The series was originally released as hardcovers between 2015 and 2020.
This paperback series feature rewritten, expanded stories, and all-new artwork.
Despite being numbered, these books can be read out of order.
The Honey Don't Case (01): 2020, 222pp, $16.99, ISBN 9781943348-206
The Case of the Pushy Octopus (02): 2022, 264pp, $17.99, ISBN 9781943348-282
The Case of the Chicane Mutiny (03): 2023, 318pp, $19.99, ISBN 9781943348-312
Chicane Mutiny expands upon the story first presented in the Shakes picture book Moo Fast, Moo Furryous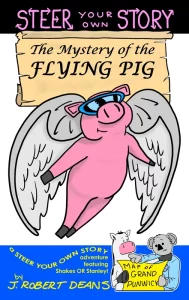 Steer You Own Story books are written and drawn by Robert.
The Steer Your Own Story books' FLESCH score is 89.
The series launched in 2019 with The Mystery of the Flying Pig.
The series features characters pulled from all of Grand Punwick.
This series is a solo game book series inspired by the "Choose" books popular in the 1980s.
Mystery of the Flying Pig is unique as the reader first chooses the character they wish to be before they jump into the mystery.
The Mystery of the Flying Pig: 2019, 192pp, $15.99, ISBN 9781943348-183

NOTE: Grand Punwick Mystery Theater stories are NOT available anywhere except to Patrons via our Patreon page
GRAND PUNWICK MYSTERY THEATER is a series of short stories and novellas delivered via email "Cliffhanger" style, chapter-by-chapter, to DFP's Patreon members (called our PUN PALS) every week. The stories rotate between a trio of series, all written by Robert who also provides the accompanying artwork. The stories are set throughout history, and while they do not all take place within Grand Punwick, they all have ties to the Duchy. (Some more direct than others.) The series making up the Mystery Theater are…

DASH AND DOTTIE: Inspired by soft-boiled noir film series The Thin Man, Dash is a former police officer and private detective who retired when he married socialite Dottie. However, Dash's past along with his old friendships often catch up with him, leading Dottie to prod him to go back to his old life once in a while, "for fun." These stories take place between the late 1920s and early 1940s.
THE COUNTESS: Set in the mid-1960s, these stories follow the post-criminal exploits of one of the world's most notorious jewel thieves. Grace (aka The Countess) has long since given up crime, but still can't convince some of Shetland Yard's finest of that fact. As she enjoys life, she often finds herself in the middle of awkward situations in which she is suspected by authorities when she is trying to help solve the mystery, often behind the police's backs!
EMPRESS OF THE SKIES: A direct homage to the Saturday afternoon cliffhanger serials of the late 1940s, EMPRESS is told over two eras: the early 1940s and today. The 1940s chapters feature the exploits of The Empress, a heroine who emerged during the World War to save her people from the atrocities of the "grand plan." Eighty years later, The Empress is back, helping citizens in another persecuted community. But, just who is it behind the helmet, and what is their link to history?
If you enjoyed the samples, or just want to jump in and get reading, visit our Patreon, join the Saturday Matinee membership level, and become a PUN PAL today!